From Tehran, It takes us walk us left to right, which in Qazvin.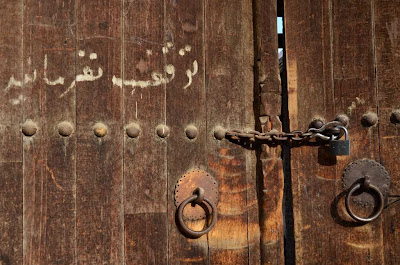 The old doors
We discover small wonders through our private guide who is none other than the Director of the Museum of the city.
We therefore start by the Museum, where we still discover many things about the General history of the country, then we visit a Palace of the Shah in Qazvin was the capital.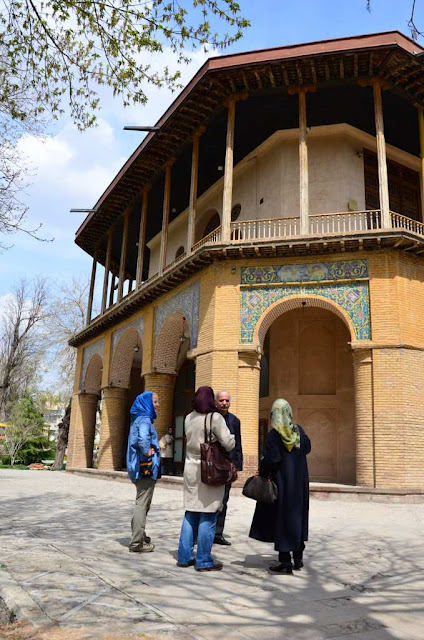 Little Palace of campaign !
Ensuite, We are going to lose in the huge Caravanserai under renovation. We are all alone in this maze of corridors in bricks that sometimes overlook major courses, sometimes on large rooms to camels !
We agree also with the just renovated Bazaar, awaits to be reinvested, Maybe one day… Visiblement, all these works are undertaken without knowing what will happen to these spaces !
Finally, We continue our city tour, an Iranian ice cream by hand – SAFRAN, almonds and pistachio, to take a look at the ancient baths and all sharp mausoleum of Iranian poet.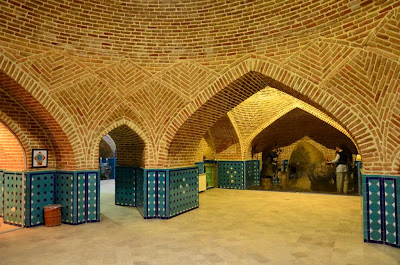 The hammam, converted into a Museum.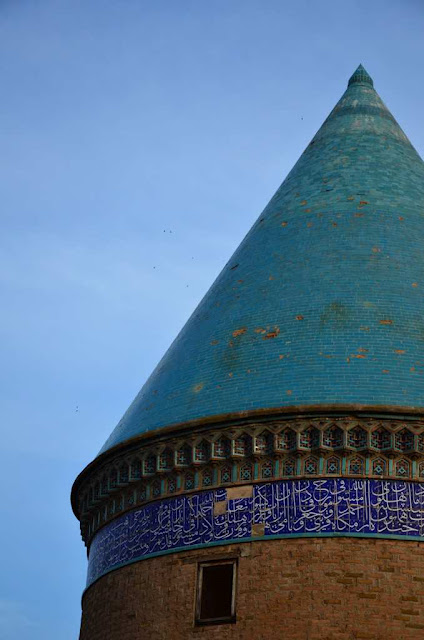 The mausoleum.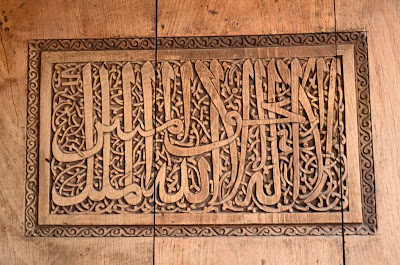 Inscription on the door of the mausoleum
Qazvin is a rich town with a dynamic cultural heritage that we have rarely seen elsewhere and notable sites !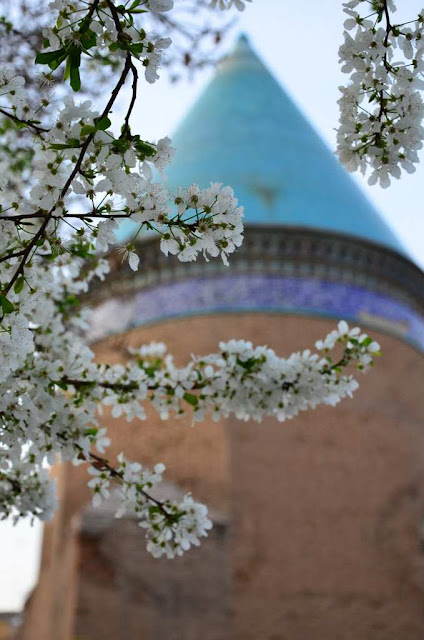 And long live spring !