What a sweet feeling from Mashad, Despite the horns of trucks and mopeds pursuing us !
We are on the road again, After nearly a month without rolling, you feel free to a point that it is difficult to describe.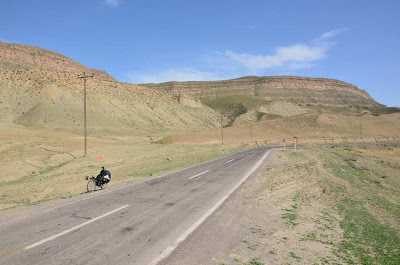 Visiblement, We went from the dark side of the cyclo : It feels good, even travelling more than 150 km of desert in a day, We want more !
Found our tent girlfriend and our buddy stove. They form a great team, they hold the road despite the big wind blows, a gasoline sometimes very very doubtful, or land that might not seem very conducive to camping !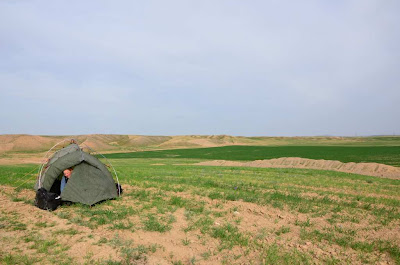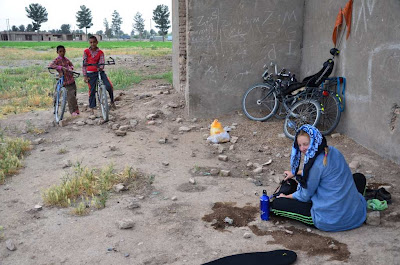 "Shower" in public !
Bref, all that to say that we are pleased to be on the road, to drown in landscapes of sight, to meet both around soup lyophilized night and wet T-shirt again !