We finally chose to leave momentarily the M41 for ride Eireen and Mickael, German cyclists. Those who choose to browse the famous Vakhan Valley, described in detail by Marco Polo in time.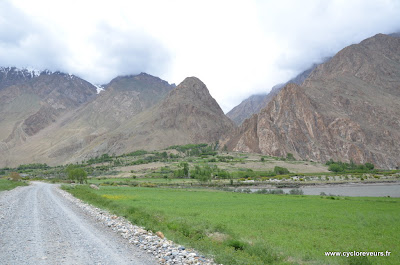 Typical landscape of the Valley
This adds a few kilometres, but we still have a little time so we are trying the adventure !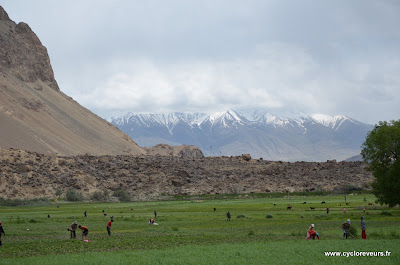 Working in the field
Eireen and Mickael, in the filtering of water !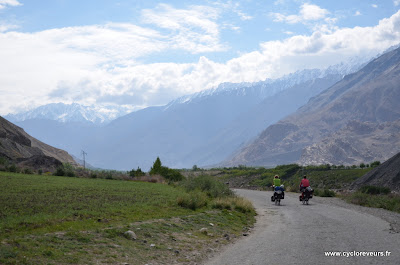 The road was quiet air not ? Not for long !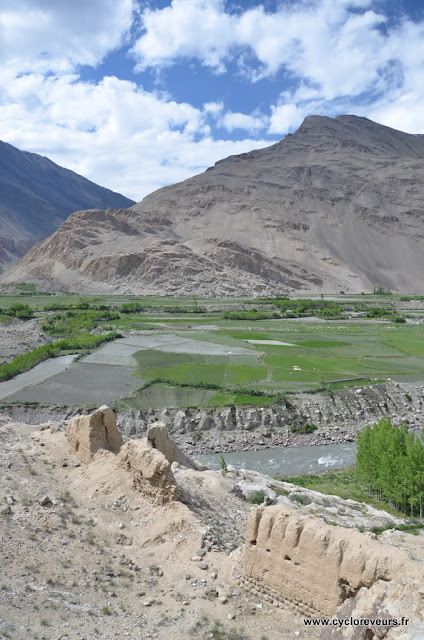 View from the fortress of Vishal, protecting the Valley around the 3rd century BC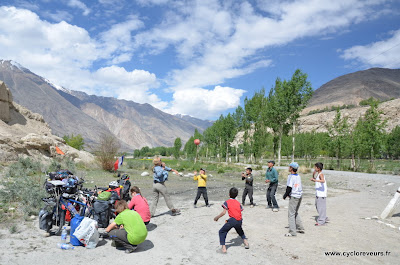 Part of volleyball improvised with local children !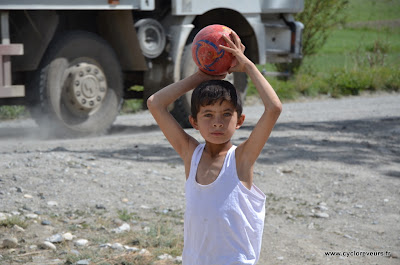 Commitment of a small piercing eyes, on bottom of camion12x12 of the Pamirs !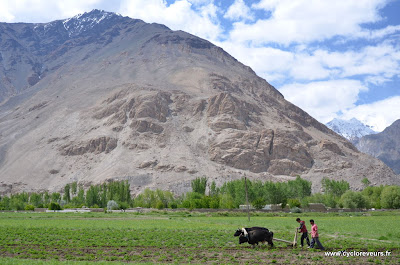 Ici, point of tractor, oxen are responsible for plowing. As in the good old days ?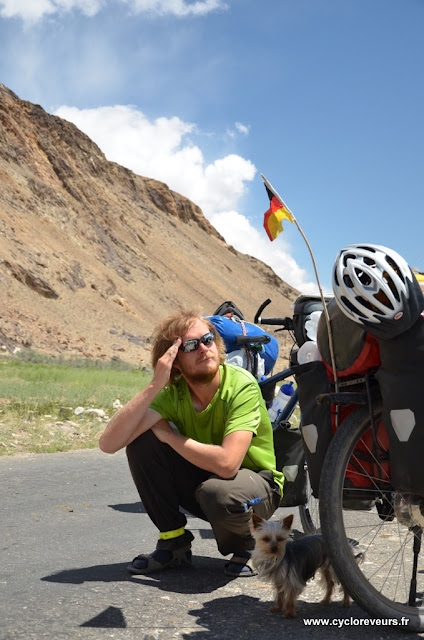 Jealous of our flag, the Germans install one on a piece of stick on the back of the bike : This is not really the height, but this avoids much of "at cuda !" premises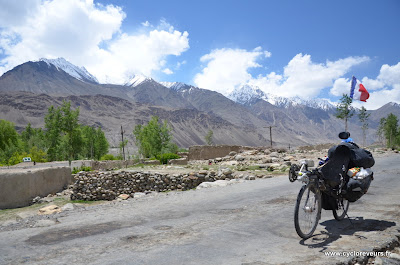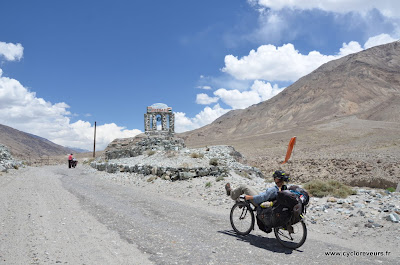 A monument worthy of a crossing of Tibetan !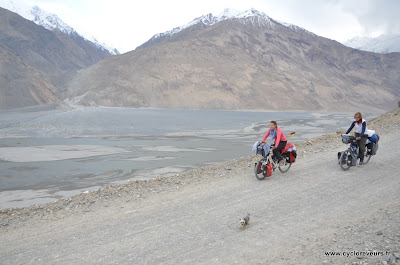 Ah oui, you were not told but the Germans are traveling with a small dog, Lucia !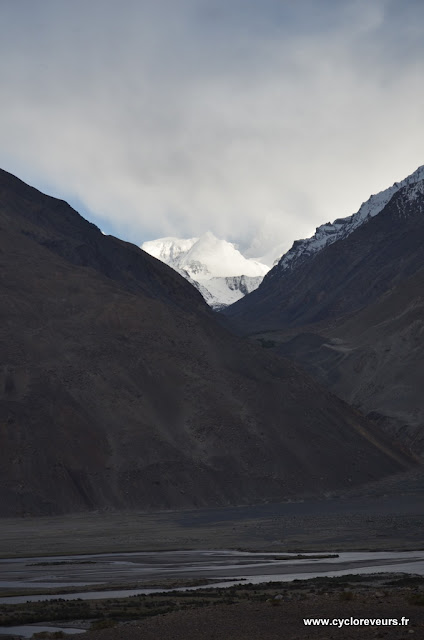 In the distance, behind the Afghanistan, We observe a 7000 m located… in Pakistan !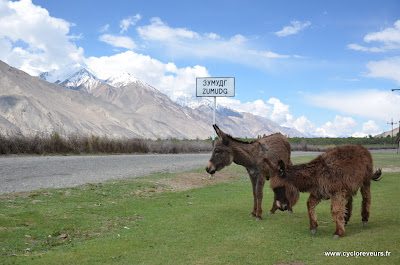 Small donkeys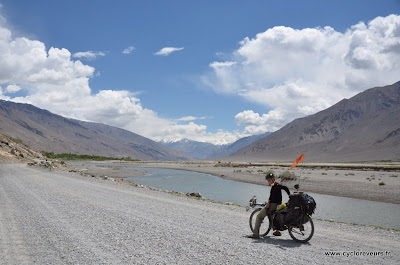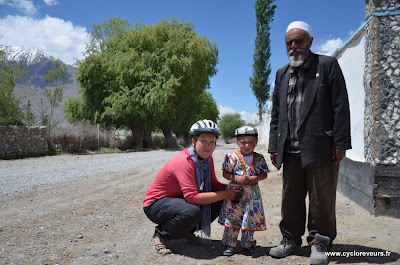 Eireen and of pamiris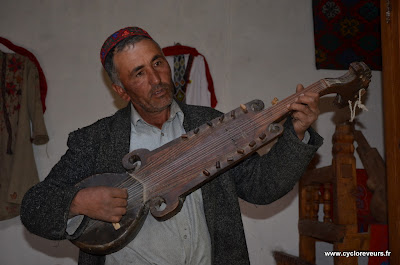 A guide plays us an air of musqie in a small local Museum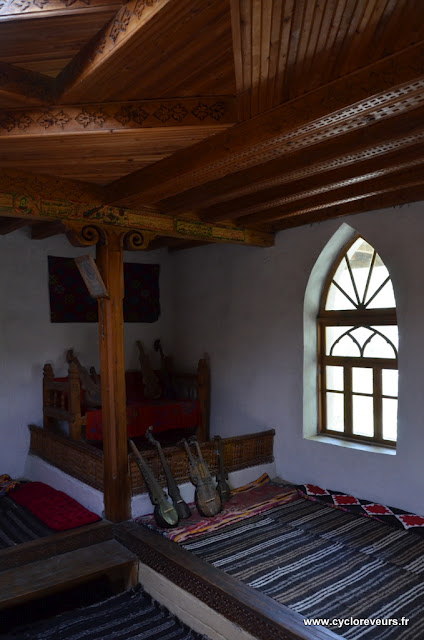 Interior of the Museum House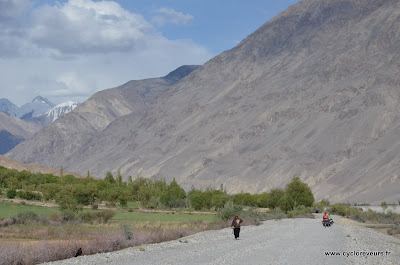 The mountains regularly overlook us a few thousand meters !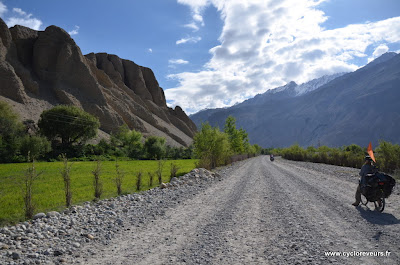 It's beautiful stuff ! And as long as it's not too hard on enjoy !
The suite, a little harder, in the next episode !