En vélo, mais pas que.
Vous en êtes restés à nos aventures du nord du Laos, avec un petit tour aux 4 000 îles, mais entre les montagnes et les îles, il y a eu la plaine, et pas qu'un peu !


Sur la route, moments of bivouac, with ease !
The town of Vang Vieng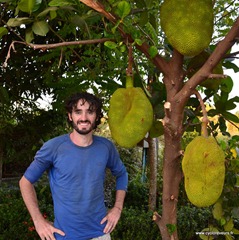 We've been through Vang Vieng, coming in the top three benchmarks of back-Packers of Laos. We can't tell you much more since we have tested or "tube" which is drinking beer in abundance by letting himself slide, failed on a buoy, or the bungalows of all colors that dot the river's edge, all equipped with a hammock. Let's say that arriving for lunch, the "menus"happy"and other"space dishes"in restaurants kitsh broadcasting episodes of the series Friends us have calmed down a bit.
En revanche, We enjoyed the region, with the road that slalomme between the rock pitons and the hot springs that offer us our bath of the week !
The capital City : Vientiane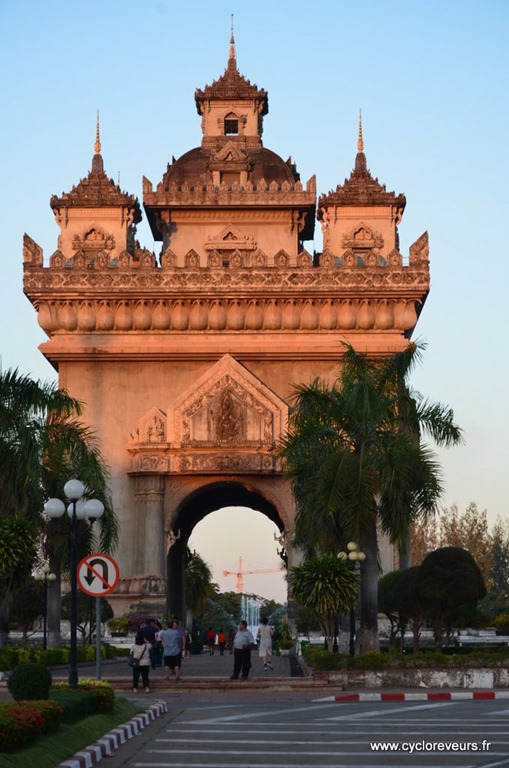 Here either, We have not dragged, but merely an attempt to extend our visas without success (attention, the office does not receive the records of visa extension on Friday afternoon, et pourtant, schedules are well displayed around 5 p.m., sacred pranksters !), did some shopping and ate a good bakery from home in an air-conditioned room time to update the blog. But it was enough to appreciate this capital micro along the Mekong, without special interest, but not unpleasant.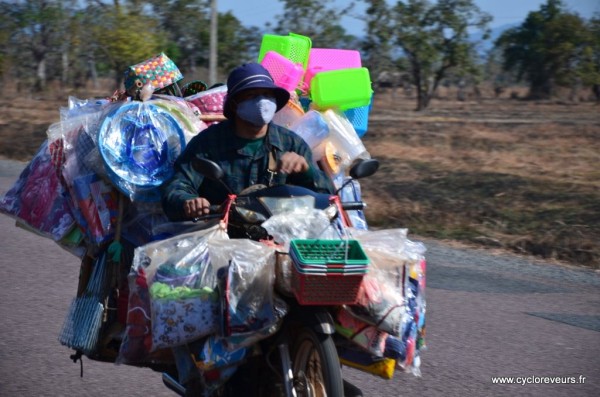 Itinerant supermarkets !
Six days to travel more than 800 km
We don't have time to visit these cities too much because we had an appointment at the 4 000 îles. And yes, he needed to move and from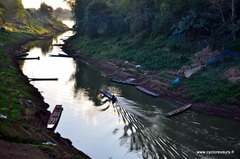 Vientiane, We were well motivated to browse 130 km per day for a week. Bon, It was somewhat illusory because the country may well be fairly flat, We had never done such a performance... A small traveler to top it all and we are in a bus between Takhek and Pakse, What "Save" hundreds of terminals of a road, by the way, a little monotonous.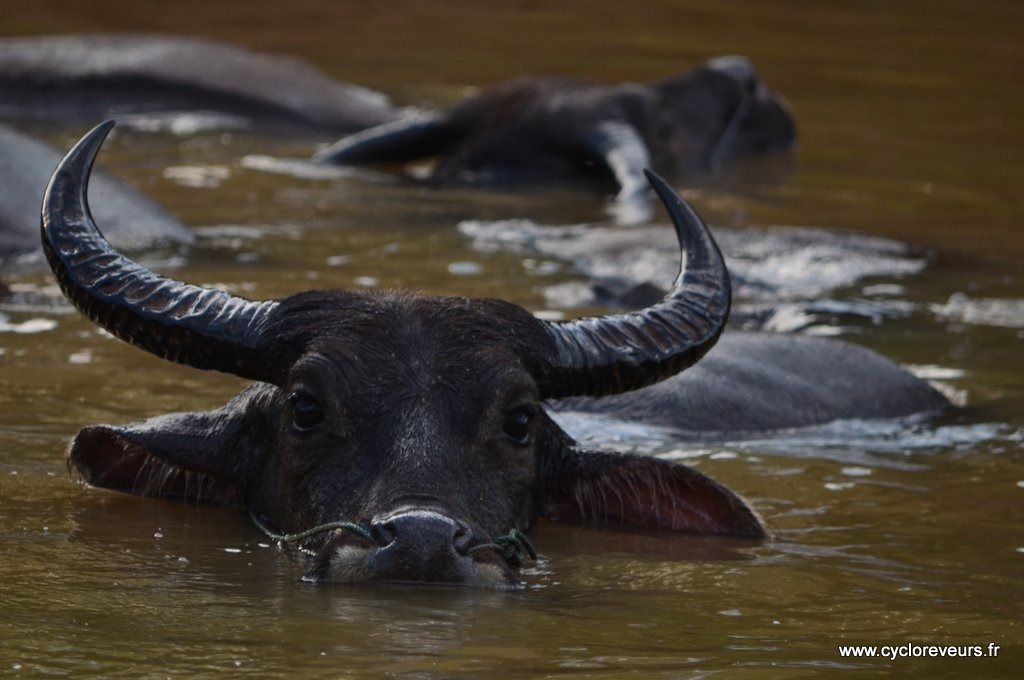 Meet more closely with our companions : the buffaloes.
Alors voilà, the "lazy English people" (as our Stooges cyclo call us) have struck again, but we're happy. What we saw on the road was great, We're missing could have been, and everything is for the best in the best of all possible worlds !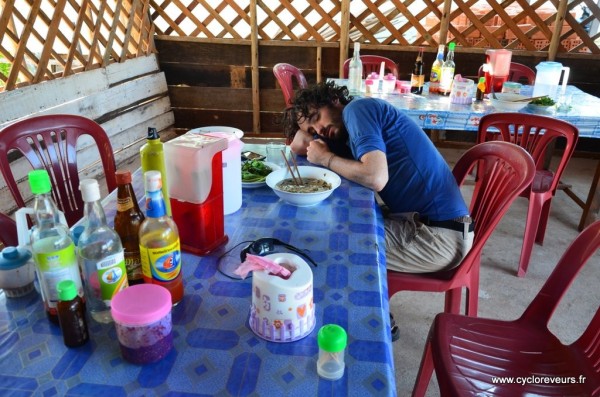 Of course not 100 terminals in the morning it's not tiring ! A small noodle soup to recover, parfait ! And a beer at the sunset on arrival.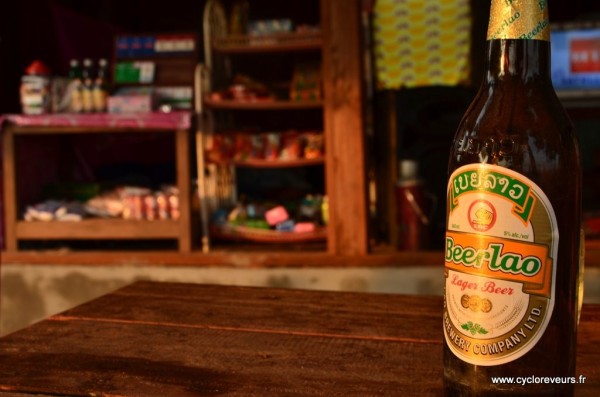 Sorry for the flashback, but he had told you a little bit how we to arrive on time for our appointment !